I have a delicious new scone recipe to share with you as well as a collection of 50, Yes Fifty, key lime recipes. These Strawberry Key Lime Scones are perfect, they are soft in the middle, crunchy on the outside and full of strawberry and citrus flavor!
Be sure to follow me on Instagram.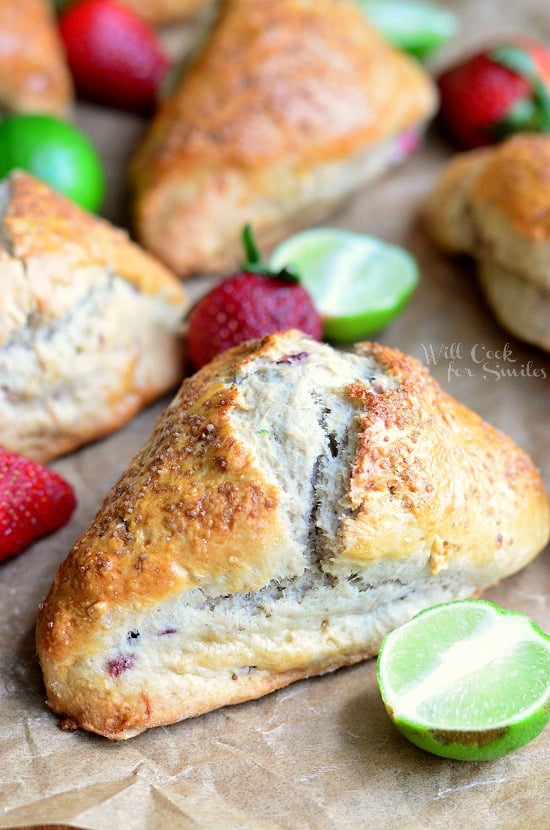 You probably noticed how much I LOVE key lime recipes. I patiently wait every year for the key limes to arrive at the supermarket. This year I waited for too long. It has been a pretty bad year for key lime crops in Mexico, so key limes have been in short supply and much more expensive. I probably ran to the store every other day, for three weeks trying to get some. I finally got some and made these delicious scones.
I originally planned on making a cake roll (and I still plan to) but after gathering all my ingredients, they suddenly called for scones. You know that you supposed to listen to your ingredients and they will tell you what they want to be. NO, not literally…that would be crazy. I don't hear ingredients talk to me and if you do, well you should probably get that checked. (Hehe.)
These strawberries and key limes were right! They were perfect as scones…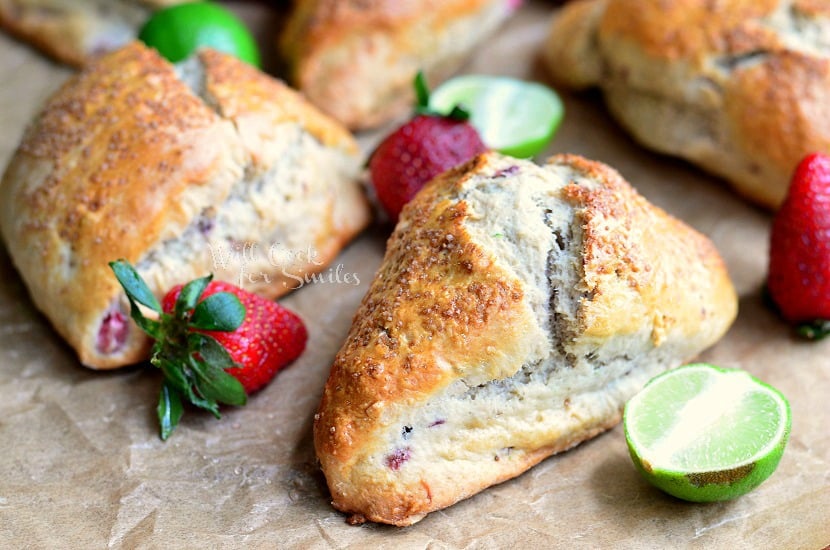 Did you know that you could save the recipes to your personal recipe box with the

Once you have your favorite recipes in your Recipe Box create a Meal Plan with them and the ingredients will automatically be added to a Grocery List! Don't forget to check deals and coupons!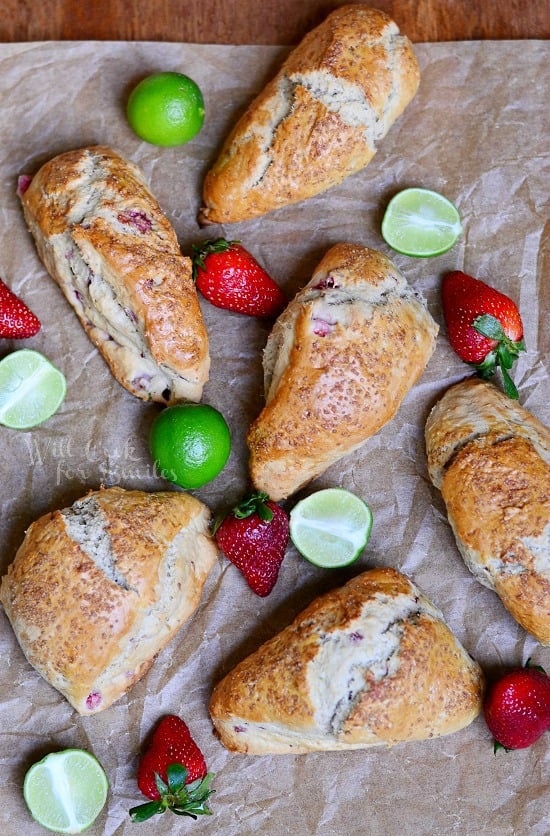 I also wanted to put together a collection of some wonderful key lime treats. There are so many bloggers out there that have many delightful key lime recipes and I compiled fifty of the best ones!
Note** If you are having trouble finding key limes, you can make many of these recipes using regular limes. It's not the same but it will be close enough for you to indulge in this deliciousness!