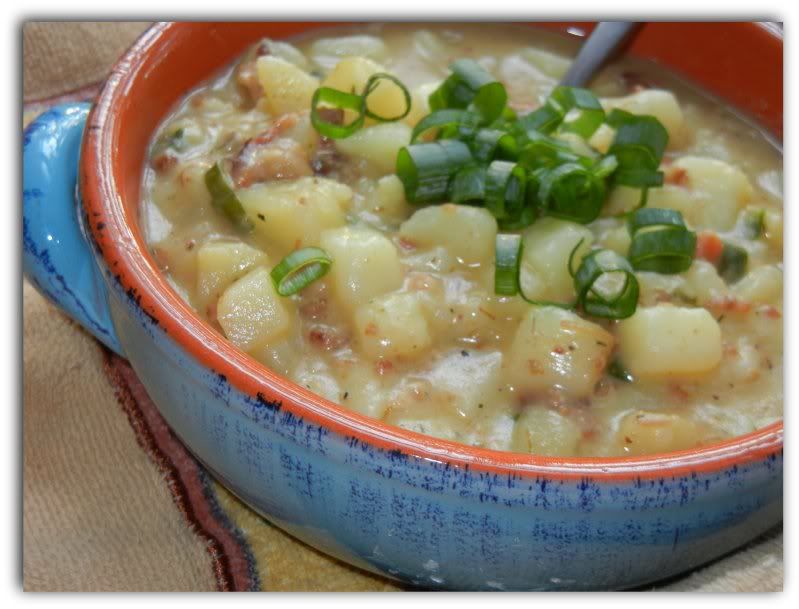 Not to tut my own horn but…"tut!" "tut!"
Boys requested baked potato soup and what a coincidence, I had some nice fresh potatoes from the farmer's market. I haven't made this soup yet, although I'm not sure why. The soup was easy to make and was gone in a flash!
Ingredients: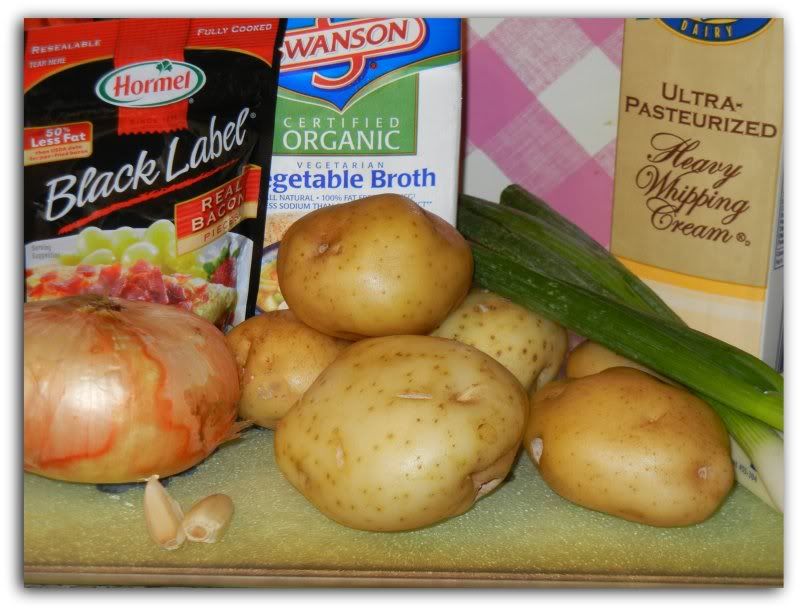 5 cups of cubed potatoes
2 cups of vegetable stock
water (enough to cover the potatoes)
2 tbs butter
1 cup of bacon bits
1/2 cup chopped yellow onion
1/2 cup chopped green onion
2 garlic cloves
1/2 cup heavy cream
salt, pepper, dry dill weed, dry parsley
Directions:
1. Heat up the butter in a large pot on medium heat
2. Grate the garlic into the oil and add the yellow onion. Saute until golden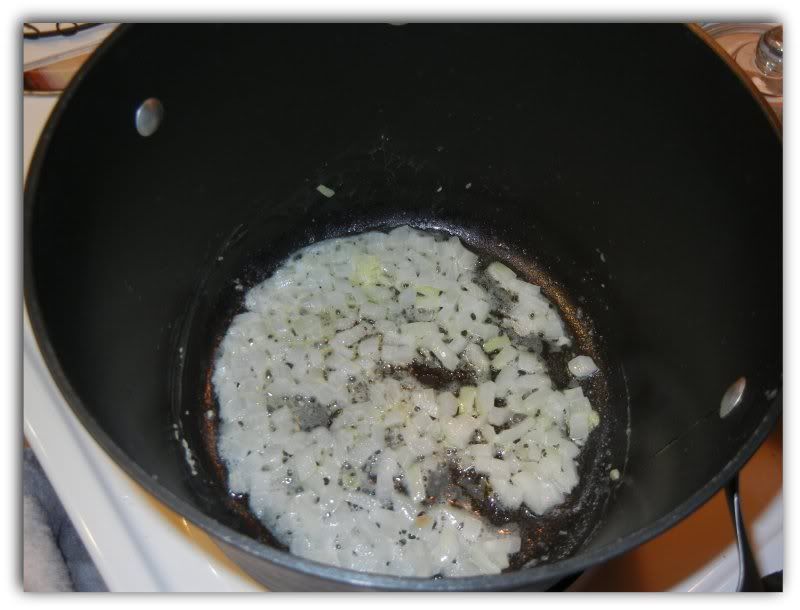 3. Add the bacon bits and saute for a couple of minutes
4. Add the cubed potatoes and cook for 5 minutes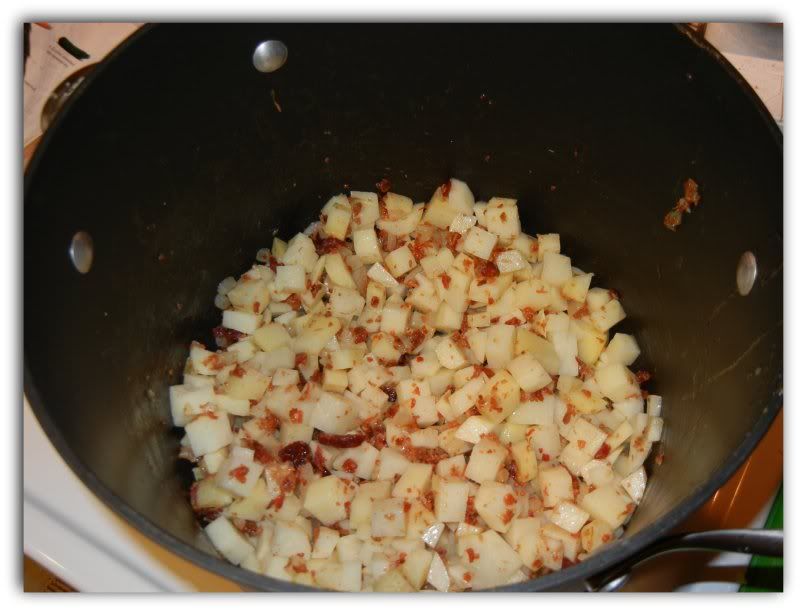 5. Add the stock and then add enough water to just cover the potatoes. Bring to boil and reduce heat to medium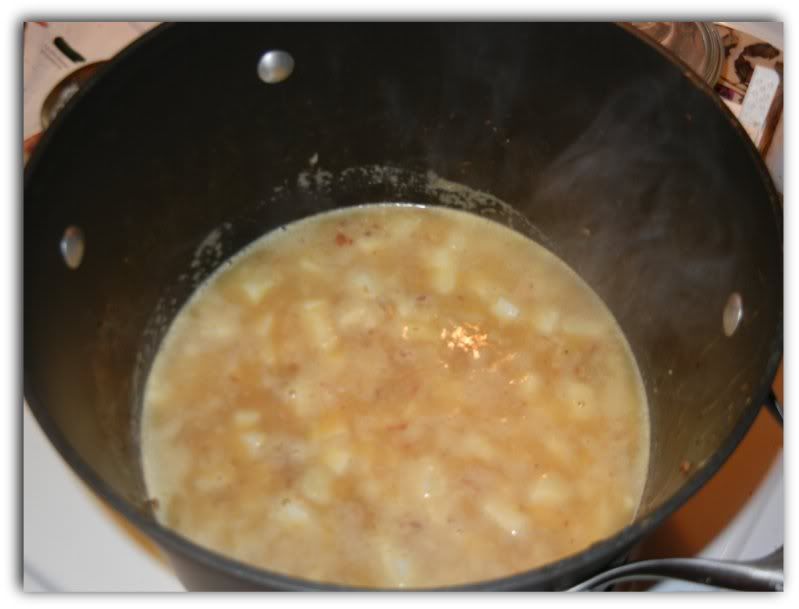 6. Cook until the potatoes very tender…30-35 minutes
7. Add the salt, pepper, dry dill weed, dry parsley, green onion and the heavy cream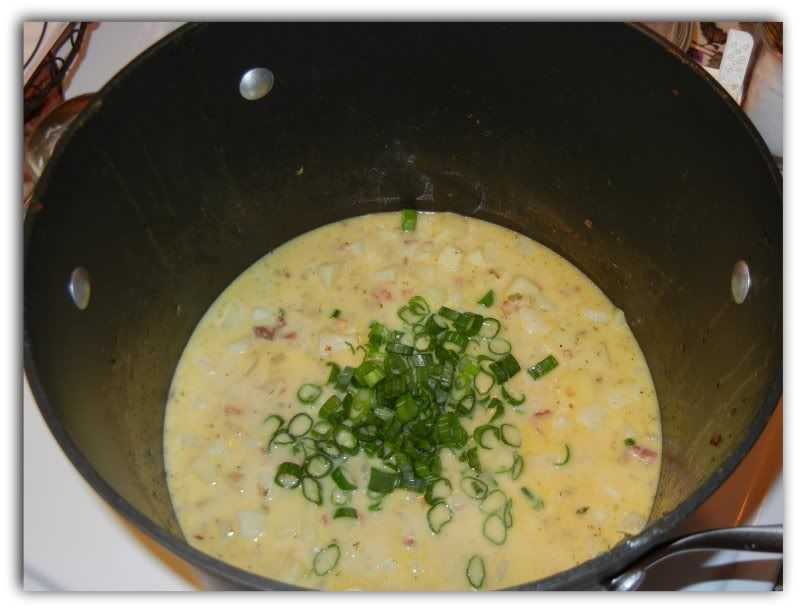 8. Mix all well. Cook for another 5-10 minutes.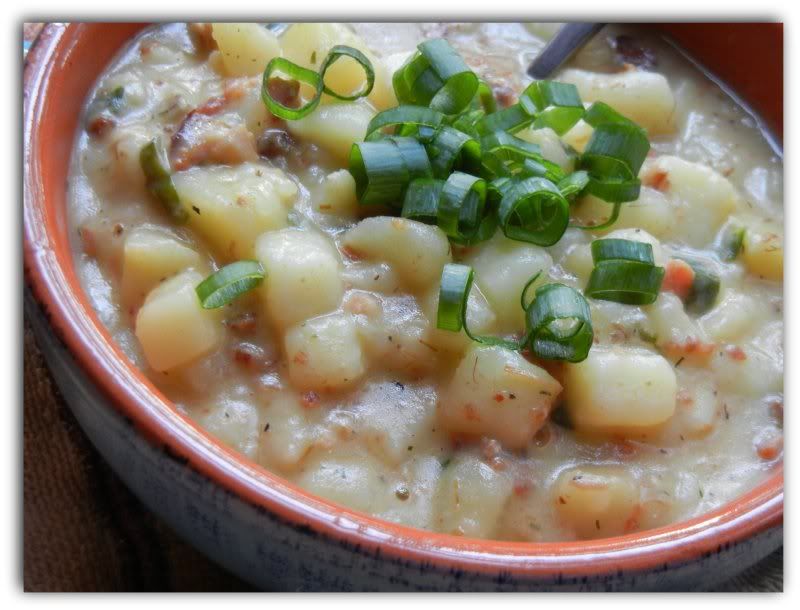 Enjoy!!